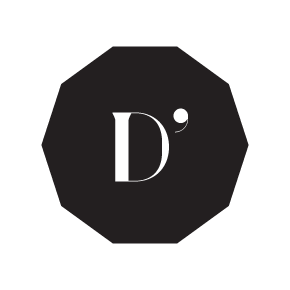 D'ORICA is an exclusive goldsmith in North-Est Italy. The team is relatively small and everyone makes a huge difference to make it outstanding in a global market. They were seeking an identity to represent themselves from 2014, launching at the Gold Fair VicenzaOro.
Done with Francesco Vedovato art direction and a small team of collaborators. My role was to translate the overall design into web. Since the event is still in progress and reserved for operators, the documentation is only partial.
The requirements for the web were to make it ready to be used from the same employees and mobile ready. We agreed to use wordpress for a variety of reasons and to start from a blank theme. In the last year I have been doing most of my websites in Foundation CSS. This time I started building up from the bartleby theme.
The focus is to have a website which pretends to be simple as a business card but fully customizable inside.
DESKTOP - HOME PAGE

DESKTOP - INTERNAL PAGE

DESKTOP - ADMIN
MOBILE - HOME PAGE

MOBILE - INTERNAL PAGE

MOBILE - ADMIN
This step is part of the following process:
Research and feedback:

defining the goals, doing etnography within several meeting with the key people in the company, understaning b2b and b2c relations between the company and outside, semiotic analysis, workshops exchanging experiences.

Data analysis

verification of the results with the key employees before the real work begins

Discussion

focus on the findings, what it is coerent with the vision and what's not, strategy to adapt the brand perception with their vision, design thinking over possible ways to setup

Design

design of a 360° identity from print to video, exhibition and web.

Final Feedback

Evaluation post launch in order to understand what worked, what can be improved and how to keep refining.